The Learning Commons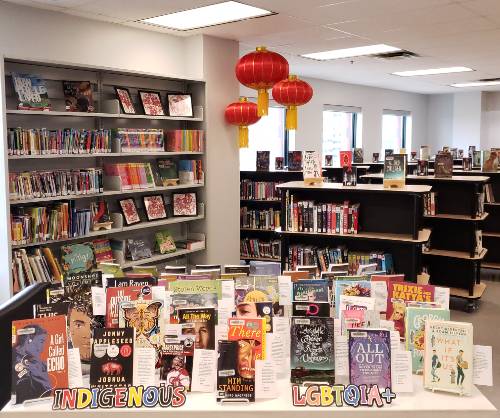 The Learning Commons, formerly known as the Academic Support & Online Center (ASOC), provides a broad range of learning opportunities including an outstanding collection of reading materials in print and digital formats, Chromebooks for coursework, access to CHC Learn and online references and tools. Students benefit from spending time in the Learning Commons studying both independently and collaboratively.
CHAMP, the Centre High Academic Mentorship Program, is another support we offer students. Exceptional students at Centre High volunteer their time to help their peers with their coursework throughout the day.
The Learning Commons also promotes design thinking through an active Makerspace, a collaborative work space inside the school. In the Makerspace, we offer our students a number of diverse, hands-on experiences and challenges that allow them to take risks and try something outside of their comfort zone in order to learn new skills.
‌The Learning Commons is open at 8 am, Monday through Friday, and also provides:
Student borrowing, photocopying and printing privileges
A comfortable atmosphere to relax with a book or magazine