News

Subscribe to News through
We have moved!
As of the 2020-21 school year, you'll find us at the Alberta College Campus at 10050 MacDonald Drive NW, only a few blocks southeast of our current location.
All of us here at Centre High are excited to embrace this change and the opportunities that come with it. Working together, we'll make this transition as seamless as possible for our students.
2021-22 Student Transportation Fees
The 2020-21 Student Transportation fee schedule is here.The latest schedule was approved by the Board of Trustees on April 28th. You can start purchasing your monthly bus passes when you pick up your timetable on the first week of September. Visit student transportation for more details.
Bus passes for students
You can purchase a bus pass at the school on operational school days between 9:00 a.m.to 2:00 p.m. Sales begin the last 2 school days of the month and continue approximately 10 school days into the following month. (Watch CHC TV's and social media for exact dates). Bus passes are not available for summer school.
ETS BusLink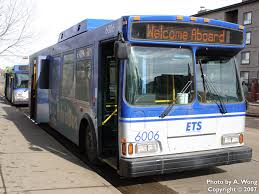 or call Edmonton Transit BusLink at 780-496-1600, available 24 hours a day.