WHO WE ARE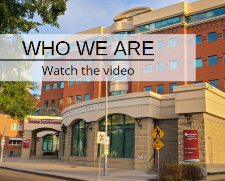 Located in downtown Edmonton, Centre High Campus is a dynamic high school for fourth and fifth year students (19 years or younger by Sept. 1 of the school year) wanting to upgrade and explore post-secondary and career pathways. Not only do we provide programming for students to complete or upgrade their high school diploma requirements, we also allow any student a 'gap year' to explore and experience opportunities to help guide their future choices, build self-awareness, and develop key community, collaboration and leadership skills.
More than ever before, students must master a range of skills to ensure they are well prepared to face a complex world in evolving times. To accomplish these goals, Centre High and its staff continue to push the boundaries of learning and teaching designed to meet the needs of our students as they prepare for the next steps of their lives, involvement in their community, business, careers and post-secondary opportunities.
---
Are you alumni? Click here to contribute to "What our Grads Say"
---